The Forms PowerView is where you perform a majority of your formfilling tasks in TOTAL, including:
Use the Report Contents pane to view exactly which forms are in your report at all times, add, delete, and rearrange forms on the fly, and you can navigate to specific sections of your report with a single click.
Merge forms, data, photos, sketches, and more using SmartMerge
Insert documents into your report from a scanner, PDF file, image, or Windows clipboard
Edit images in your forms to adjust brightness, crop, rotate, blur, and more
Set the zoom level to adjust dynamically based on the size of the window, or set an exact zoom level.
And more!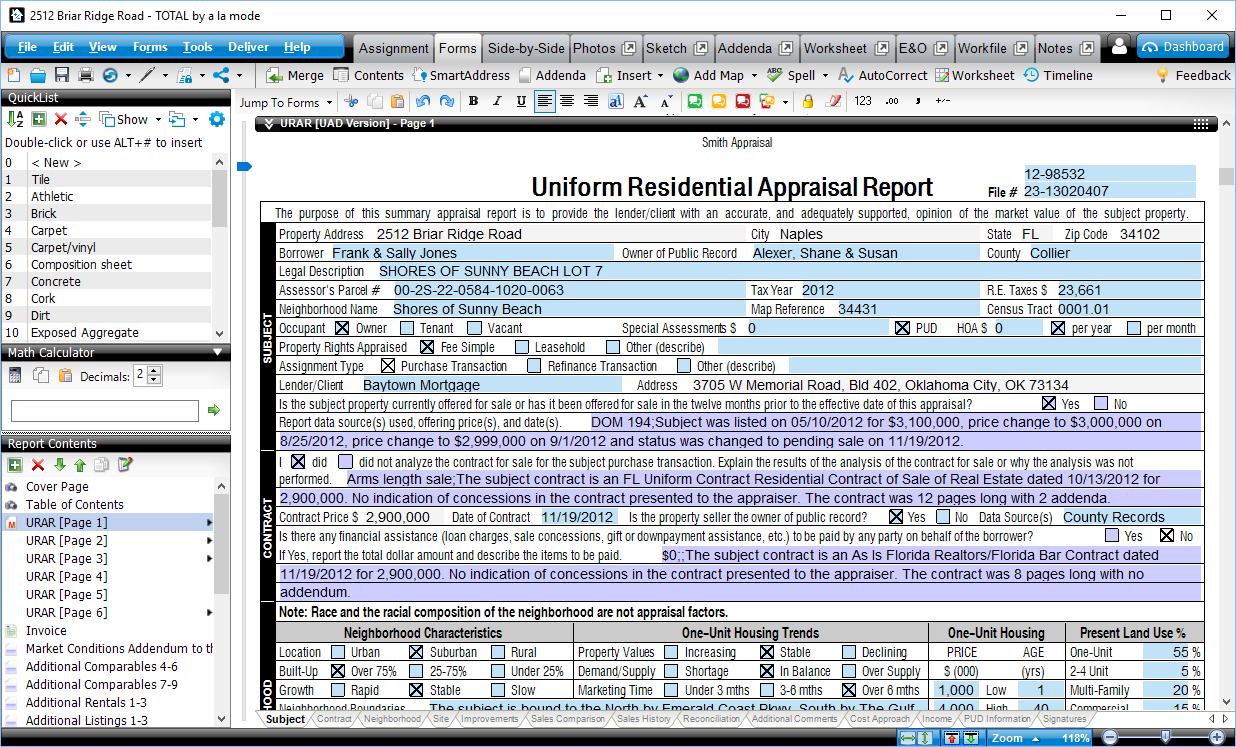 Click here to view a list of formfilling hotkeys for the Forms PowerView.