The Payments section shows you the payment history for a specified period of time. By default, it shows payment history for the last 30 days. From here: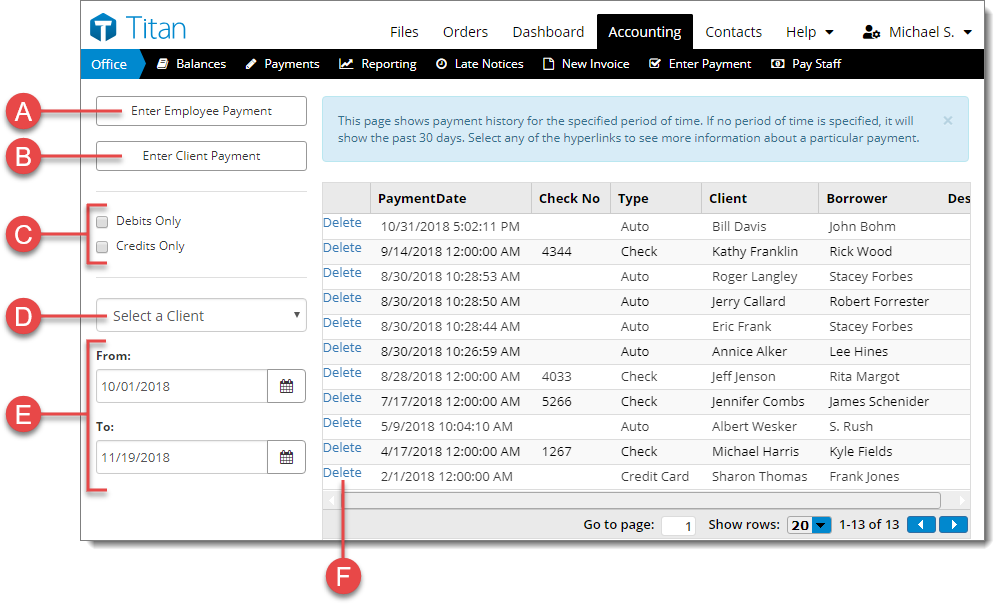 View Credits Only or Debits Only by checking the respective checkboxes on the left.
Select a client from the drop down on the left to view the payment history for that client.
View payment history for a different date range by selecting the dates or manually enter the date range on the left.
Click Delete next to a payment to remove that payment from the payment history.
To access Payments, click Accounting on the upper right then Payments on the upper left.