Pocket TOTAL has been specially designed for the Windows Mobile environment and small computers know as Pocket PC's – commonly referred to as PPC's.  Pocket TOTAL is NOT compatible with Handspring devices or the handhelds using the Palm O/S.   Likewise, Pocket TOTAL is not for laptop computers or tablet PC's – its feature set relies on the portability and extensive capabilities of the Pocket PC environment.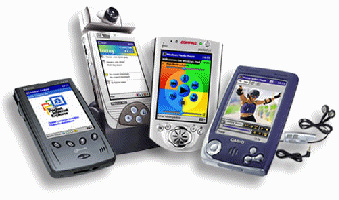 Any common Pocket PC on the market today should meet the minimum system requirements. For best results, when you buy your Pocket PC, ensure that it's indeed labeled as a "Pocket PC," that it's been manufactured by one of the larger well known manufacturers (Dell, Compaq, HP, Toshiba, etc), and that you buy with longevity in mind. For more information on Pocket PC hardware, ask other appraisers online at: http://groups.yahoo.com/group/Total2000UsersGroup/
When searching for a handheld, we recommend getting the latest model you can so that the hardware will stay current.

Minimum Requirements:
Processor: SH3, MIPS, Strong ARM or X-scale
Memory: 16MB
Display: 240 x 320 pixels LCD
Operating System: Windows CE
Recommended:
Processor: 200+ MHz 32-bit StrongARM or faster
Memory: 64 MB RAM
Display: 240 x 320 pixels TFT LCD (visible outdoors)
Operating System: Windows Mobile 2003 or better
Sound: Audio speaker, Microphone
External I/O Ports: CompactFlash Type I

Also Look for...
Protective cover for the screen – for obvious reasons.
Compact Flash (CF) slot. It's great for extending memory and inserting your camera's CF card to retrieve photos directly into Pocket TOTAL.  You can also use it for external attachments.
Navigation buttons on the device
Wireless capabilities
Extended battery life
The standard 3:4 screen Aspect Ratio. The Pocket PC's with square screens do not perform as well with Pocket TOTAL.
Bluetooth wireless technology (especially if you plan to use Mobile Sketch in conjunction with a Disto Laser Measuring device)