Your mobile device's keyboard is available for use throughout TOTAL for Mobile. To call up the on‑screen keyboard, just tap any data entry field, or enter the Sketch PowerView for your report.
Additionally, you can use any of the available input methods offered on your mobile device, including voice entry.
When sketching in TOTAL for Mobile, an alternate keyboard appears that's specifically tailored to sketching. TOTAL for Mobile displays the keyboard below when sketching: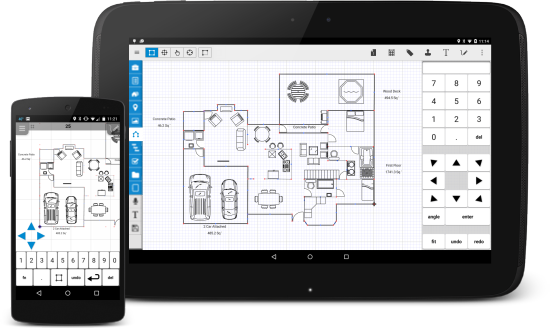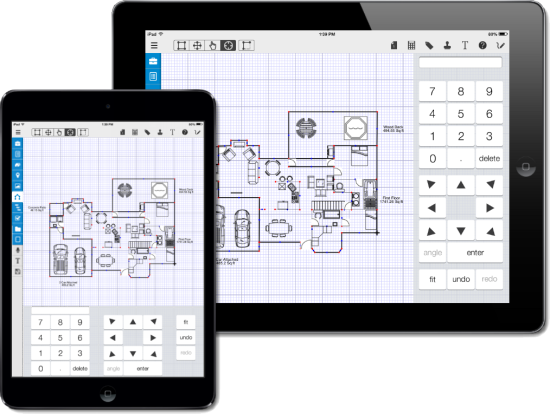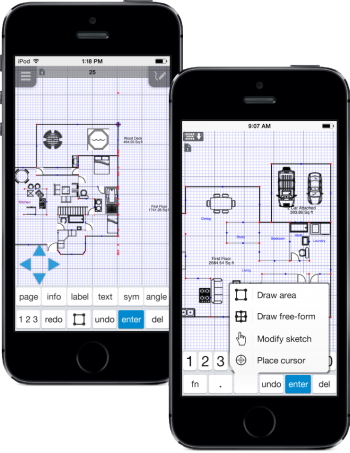 Below is a rundown of the available keys on a tablet and smartphone sketch keyboard.