You can access your orders, including orders placed through your XSite, through the Orders tab of Titan Office. Simply click Orders on the upper right.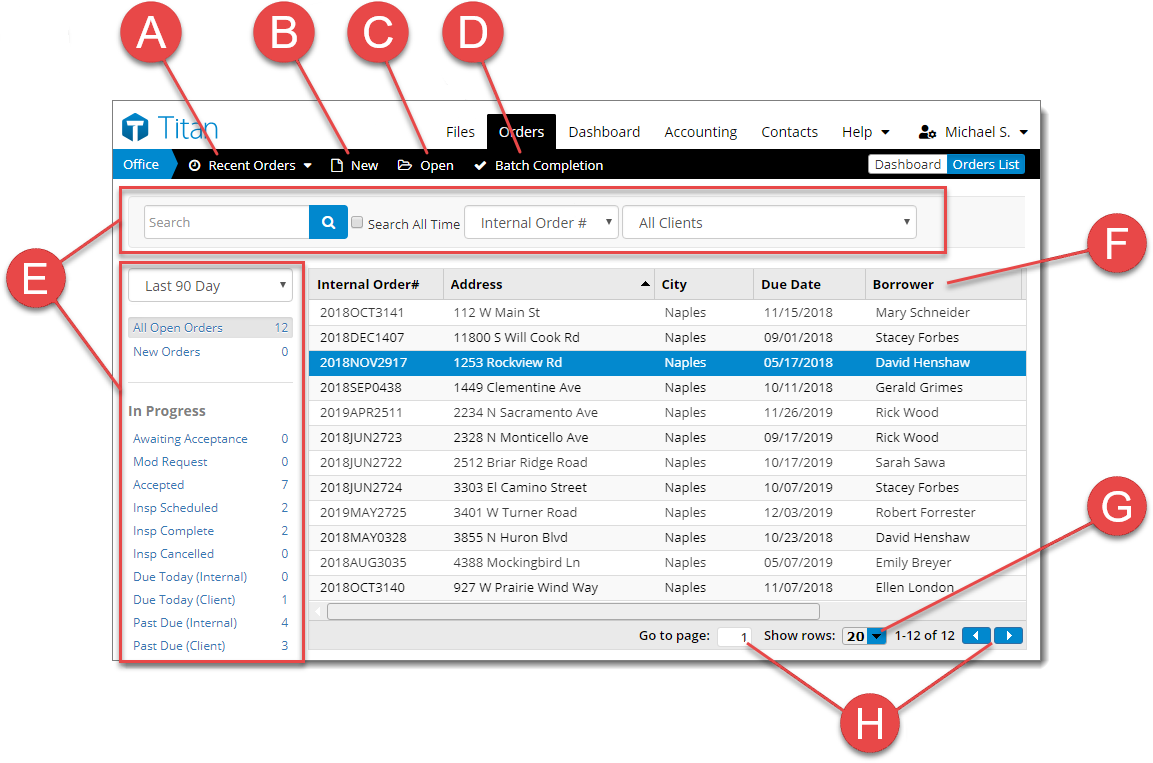 Quickly jump to an order that was entered recently. The Recent Orders drop‑down displays the 5 most recent orders entered in Titan Office.
Click New to create a new order in Titan Office
To view the Order Details for a specific order or to take action on it, double‑click it. Or, select it and click Open in the toolbar on the upper left.
The Batch Completion tool allows you to easily update multiple orders and mark them as complete simultaneously.
Use the search bar and filters to narrow the list of orders displayed — for example, you can search for an address or tracking number, narrow the list of orders to a specific date range or internal order status, view orders from a particular client, or view orders assigned to a specific appraiser in the office.
While viewing your list of orders, sort the list by a specific detail by clicking a column heading.
Choose how many orders are displayed at a time using the Show rows drop‑down menu on the bottom right. Choose between 20, 50, or 100 rows of orders.
If you have more orders than will fit on one page, use the arrow buttons to go forward or backward a page. Or use the Go to page function to jump to a specific page.