Titan Office comes complete with a full‑featured contact manager. Because it is completely web‑based, you have access to your full address book regardless of whether you're at your computer or in the field with only a mobile device. Just click Contacts in the toolbar at the top of Titan Office to access your contacts.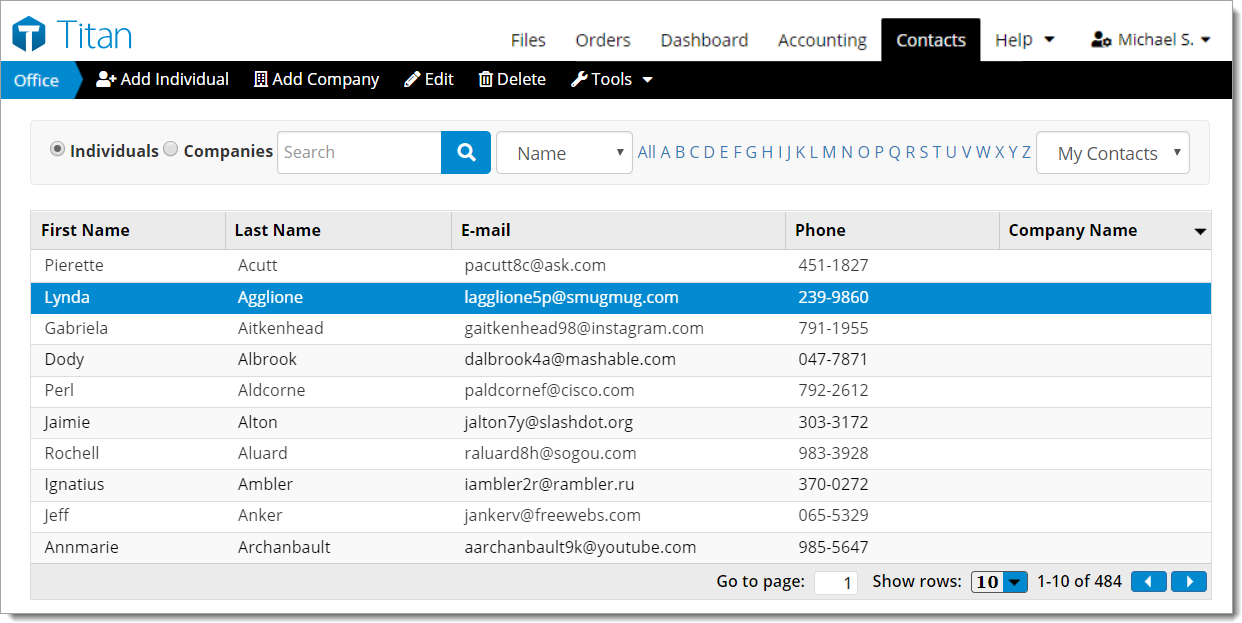 There are two kinds of contacts you can add to your database:  individual contacts and company contacts. Of course, any individual can be associated with a company — eliminating the need to retype information like the office address and phone number.
In addition, each individual can have other attributes. The Contact Type designation is critical to using your contacts to track your business. For example, contacts marked as "Appraiser" appear in the drop‑down menus for the Appraiser and Supervisor fields in the order form. Also, only those contacts designated as clients or lenders appear when defining Client Fee Lists in your Office settings.
When an individual is associated with a company, the Type of Contact (Appraiser, Client, Lender, etc.) applied to that company is automatically assigned to the individual as well.