Get Your Activation Code and Register TOTAL

This document explains how to retrieve your authorization code and activate TOTAL

Document 6053 | Last updated: 12/22/2014 KMG
Watch the video below to see this process in action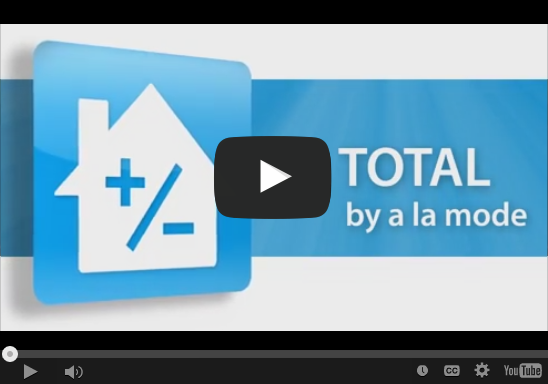 Retrieve your TOTAL activation code
If you already have your activation code, click here to jump to the instructions for registering TOTAL. Otherwise, to retrieve your TOTAL activation code:
Visit www.alamode.com/MyAccount and log in with your a la mode username and password. If you don't have your username and password, click here.
Click Download Products on the left.
Find TOTAL in the list of products that you own, and click the View Auth Code link.

Using your mouse cursor, highlight the Authorization Code in the expanded section, right‑click it, and select the option to Copy.
While you're logged into My Account, you might notice that you can do quite a few useful tasks, including download applications you own. To learn more,

click here

.
---
Register TOTAL
Retrieve your activation code using the instructions above. Once it has been retrieved, highlight your activation code using your mouse cursor, right‑click it, and select the option to Copy.

Open TOTAL. Click Help on the upper left, and select Register… from the drop‑down menu.

In the screen that appears, enter the following information:

Type your customer number.
Enter a friendly name for your computer — this is just an easy reference so you know which computer you've authorized.
Right‑click and paste your TOTAL activation code into the first box beside Activation Code, and TOTAL automatically distributes the activation code to all four boxes. Alternatively, you can also enter your code manually.

Click Register to authorize your computer and start using TOTAL.
---
Do I need a TOTAL Server License? What is it?
If you have a multi‑user office and want to run TOTAL on a network, a TOTAL Server License is required. Click here to learn more about the TOTAL Server License and buy from the TOTAL Store.