Resolving display issues in WinTOTAL

This document helps resolve display issues in WinTOTAL caused by large fonts (dpi), too low of a resolution, or corrupt fonts

Document 5081 ¦ Last updated: 02/15/2017 ACN
In rare instances, you may notice display issues in your forms, such as overlapping text, or default form text that's missing altogether. This can be caused by:
Enabling large fonts in Windows - While your forms still print correctly, increasing the size of your fonts (also known as DPI) in Windows causes them to appear to bleed into other fields when displayed on screen.
Running WinTOTAL at too low of a resolution - WinTOTAL can effectively run on monitors with a screen resolution as low as 800x600, but for best results we recommend a minimum setting of 1024x768 for any monitors that support it.
Corrupted a la mode fonts - Some of the fonts used in WinTOTAL can become corrupted, which has an effect on the way your reports are displayed and/or printed.
A faulty printer driver - WinTOTAL uses the printer driver to render the appearance of your forms on screen. A corrupted printer driver would prevent the forms from rendering correctly.
---
Please select your Operating System:
Not sure which version of Windows you use? Click here.
Click here to view a Microsoft Help page that will inform you which version of Windows you're running. When the page loads, look for the text that says "This PC is running: …" Directly after the text, your version of Windows is listed.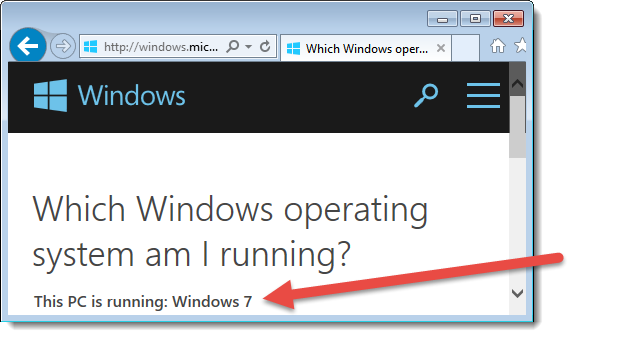 After choosing your Operating System, be sure to click through each tab below to view all possible solutions.
---