Finding & Requesting Forms

This document first tells you how to find a form in TOTAL, just to make sure you're not overlooking it. It then explains how to request a new form.

Document 4992 | Last updated: 01/07/2022 MJY
---
Watch the video below to see how to do this in TOTAL.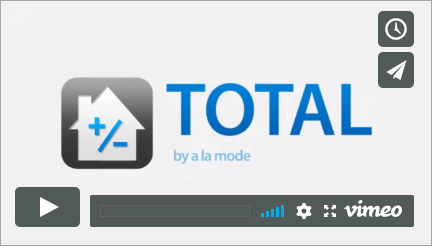 ---
Part I: Searching for forms
First, make sure you download and install the latest updates to ensure you have the most up‑to‑date list of forms. Once you have the updates, go to the Contents view and use the Search feature to find the form. To search for a form in TOTAL, complete the following steps.
Click the Contents button in the toolbar at the top.

In the Look for: box at the bottom, type either the form number (i.e., 442), or a part of the form description (i.e., Satisfactory).

If the specific form you want doesn't come up right away, press Enter on your keyboard to cycle to the next form in the list with the requested name/number.
If the form still doesn't appear, try broadening your search phrase. For example, to find the Satisfactory Completion Certificate, you could just enter SATIS. Likewise to find an FHA or HUD form, just enter FHA or HUD instead of the form description. Then, press Enter to cycle through all the matches.
If you've exhausted your search and you're unable to find a particular form, consider submitting a request for us to create a new form. The more people that request a form, the more likely it is to be added into TOTAL as a standard form.
---
Part II: Requesting a New Form
If the form that you're looking for isn't included anywhere in our forms list, please feel free to attach a copy of that form (preferably in PDF format) to an email and send it to AppraiserInfo@CoreLogic.com. Our Forms Development staff will examine the form and determine whether or not the form will be added to the program.
Part III

of this document provides instructions for suggesting changes to existing forms in TOTAL.
Please, include the following information with your request:
Name of the form (including the form number).
Where you obtained the form (from another software package, official web site, lender, etc.)
Type of form (FNMA, HUD, VA, FMHA, etc.)
Audience who will benefit from this form (Residential, Commercial, FHA, specific geographic region, etc.)
Purpose of the form and what other forms typically are used with it in a standard appraisal report.
Typical number of appraisals you do per year requiring this form.
Once your request reaches us, you'll receive an email confirmation. We can't guarantee development times, but do know that forms are our business and we take their development seriously. We tend to add or update forms in TOTAL that are used on a national level and, occasionally, special‑use and regional or local forms based on the number of requests we receive, and our ability to get permission from the copyright holder to duplicate the form.
---
Part III: Requesting Changes to Existing Forms
Our Development staff is always looking for ways to improve TOTAL for the benefit of all of our customers. We take customer requests and suggestions very seriously. In fact, most of the new features and forms we develop for TOTAL are a direct result of customer suggestions. If you find errors in transfers, calculations or other aspects of a form, first check for updates using the Instant Customer Update function. We may have already made a fix!
Once you've verified we haven't already incorporated change, send us your suggestions in writing. It works better than discussing the changes over the phone! If you want, place annotations right on the form explaining the calculation or transfer modification you wish to see. Be as clear and thorough as possible.
Again, if this is a programming concern related to forms, please contact us via email at AppraiserInfo@CoreLogic.com. We will send acknowledgement of your request so that you'll know we got it. Often, especially in cases where an incorrect calculation is recorded, you may get a phone call from our staff for clarification.
Realize that we have a nationwide market and must make TOTAL applicable to a broad range of appraisers. That means that we sometimes can't hard‑code specialized calculations and transfers. TOTAL's Worksheet view, however, gives you the ability to do just that using a spreadsheet interface. For instructions on how to use this feature, take a look at the TOTAL User's Guide.