Basic network connectivity troubleshooting

This document provides basic troubleshooting steps to correct network connectivity issues

Document 4404 | Last updated: 08/08/2022 MC7
If you're experiencing connection issues while running TOTAL in a network environment, some of the most common issues within the local network are relatively easy to fix. Below we go over a few of those issues, along with some troubleshooting steps to get you back up and running without having to contact technical support.
Keep in mind that prompts for network credentials are a network issue and not something our support technicians can assist you with. Additionally, if the steps below do not resolve your issue, please contact a local technician.
Continue reading to get started, or click a link below to jump to a specific section:
---
Reboot the Server/Workstations
One of the primary reasons for network issues in TOTAL is that the server and/or workstations are no longer accessible on the network. The quickest and easiest way to fix this is to reboot your server and your workstations. This also addresses other potential issues, such as TOTAL's SQL server not being started, or TOTAL processes being stuck in memory. Simply follow the manufacturer instructions for rebooting your server and workstations, and try again once they boot back up.
---
Restart your modem/router
Another way to troubleshoot network issues is to reboot your modem and router. Typically, the easiest way to reboot both the modem and router is to unplug the power cords from the back of each device, wait 30 seconds, and then plug them back in. Once all of the lights on the front of the modem and router have stabilized, they're back up and running.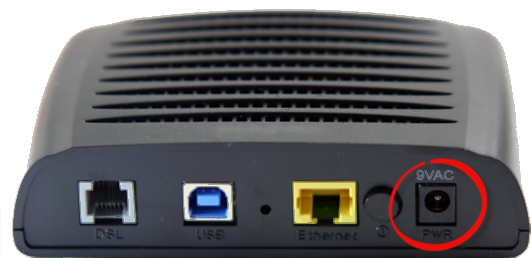 After rebooting your modem and router, your network should now resume normal functionality. If it doesn't, or if you continue to encounter connectivity issues, contact your Internet Service Provider or a local technician for further assistance.
---
Check your connections
A loose connection, or a cable that was accidentally unplugged is another common cause of network issues. Try disconnecting and re-connecting your network cables, as well as disabling and re-enabling your wireless connections to troubleshooting connectivity issues.
---
Verify your network
Another source of networking issues that is easy to miss is when the computers aren't all on the same local network — which prevents them from detecting each other. Here's how to check what local network each computer is connected to:
Press Windows Key + R on your keyboard.

Type control ncpa.cpl and press Enter, or click OK.

If the Network Connections window doesn't open with the first command, repeat steps 1 and 2, and type control netcpl.cpl instead.

In the Network Connections window, look for the network name listed below your active connection, and make a note of it.
Repeat the steps above for each networked computer. If the network name on your workstations and server don't match, TOTAL can't communicate across your network. Contact a local tech to assist you in configuring all of your computers to use the same network.