Getting Updates

This document explains a couple of different methods for manually retrieving the latest update.

Document 4120 | Last updated: 08/04/2022 MC7
---
Watch the video below to see how to do this in TOTAL.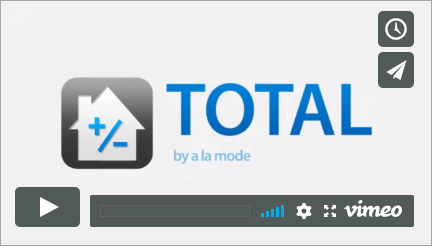 ---
We offer updates to all of our customers with an active a la mode membership. These can be run manually at any time for your convenience. You'll need an active internet connection, and because these updates can be quite large, a broadband connection is recommended.
To manually download and install updates for your a la mode software, open the desired program and follow the steps below:
TOTAL

Open the Appraisal Desktop. Click Help, and then choose Check for Updates. If TOTAL is installed on a network, updates must be run on the server first. So, make sure you check for updates on the server before you check for updates on any workstations.

TOTAL Connect

Click Help, and then choose Check for Updates.

TOTAL Sketch

Click Help, and then choose Get Instant Customer Updates.

Titan Drive

Click Start, (All) Programs, expand the a la mode Titan Drive folder, and then choose Update Titan Drive & Exact.
You can also check for updates by going to Start, (All) Programs, expand the folder for your software, and then choose Instant Customer Update OR a la mode update wizard, depending on the program.
Click Next or OK to begin the update process. After checking for updates, if any are available, click OK to download, and then install the update. During this process, update notes are displayed that show the changes and new features included in the update. Review the update notes, and then click Close. When the update is finished installing, click Close again.
If you receive an error message stating that certain files couldn't be updated because they were in use, restart your computer and try installing updates again.
Product updates are available for download at any time, and on average, our Development staff posts a new update about once or twice month. We encourage you to check for updates once a week, but you can check as often as you like.