How does Titan Analytics create comments?

This document explains the process for comment generation in Titan Analytics.

Document 3008 | Last updated: 10/25/2017 MJY
If you're lucky enough to have an MLS that gives you data for seller concessions and foreclosures, Titan Analytics uses that data to create customized comments for your 1004MC. The first two comments sections are completed automatically, and we leave the final summary blank so that you can personalize your conclusions. Here's how it works!
---
Section 1: "Explain in detail the seller concessions trends for the past 12 months."
To fill out this section, Titan Analytics needs a dollar amount in the Concessions column — percentages won't work. If your seller concessions data is a mix of text and numbers, Titan Analytics uses the first number it finds which is greater than $99 to create your comments.
If this comments section is completely blank, double‑check your field matching on the Market Analysis step. If No Match appears above your seller concessions column, simply click No Match and select Concessions.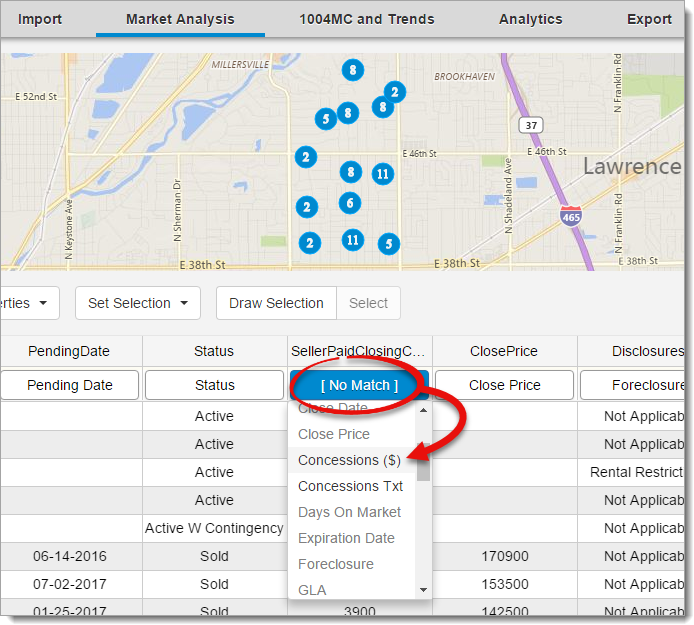 Section 2: "Are foreclosure sales (REO sales) a factor in the market? If yes, explain."
For this section, Titan Analytics needs your REO sales to be matched up to either the REO, Foreclosure, or Short Sale fields. You might have all three of these in your dataset, or you might have just one of them. Either way, once your columns are matched on the Market Analysis step, you can click and select ConfigureManage Foreclosures to tell Titan Analytics exactly which fields to use.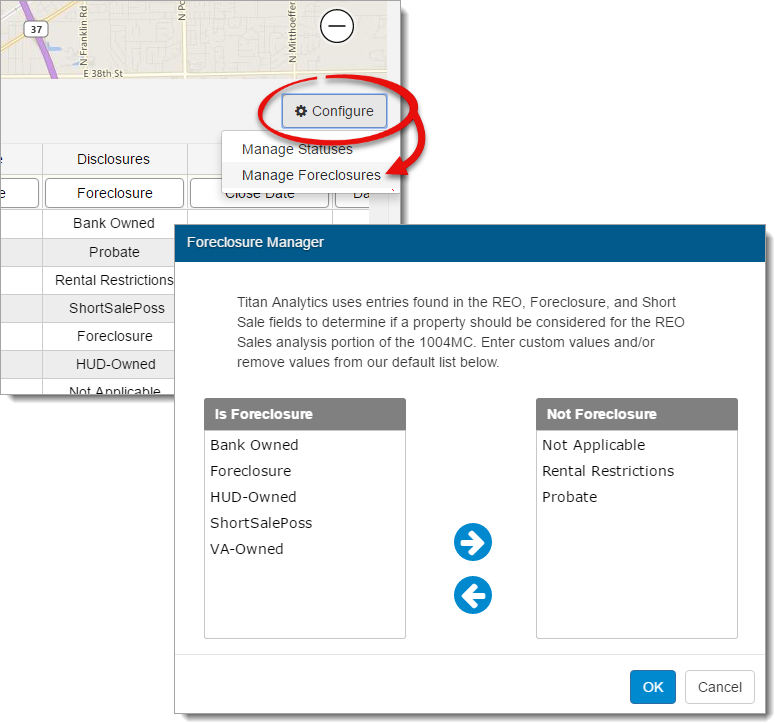 Section 3: "Summarize the above information as support for your conclusions."
This section is intentionally left blank for you. It requires an explanation that goes beyond the trends Titan Analytics derives from your data, so we let you provide your own commentary.