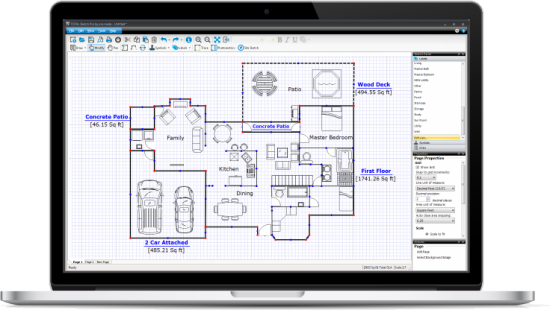 TOTAL Sketch is a la mode's latest sketching program designed to make sketching as easy as the rest of your report. By eliminating a lot of the traditional sketching conventions, TOTAL Sketch frees you to draw your sketch in the order you want without having to regularly retrace walls, backtrack through your sketch to make corrections, or remember the correct order to draw each area. This user's guide is written to help you accomplish key tasks in TOTAL Sketch including:
Installation, setup, and updates
Drawing basic sketch items like walls and adding labels
Using symbols or icons to reflect doorways and home appliances
Drawing complex lines like walls with arcs and angles
Using "pop points" to jump to corners and square the lines of your sketch
For a printable PDF of this complete user's guide, click here.
Click here for a webinar covering everything you can do with TOTAL Sketch.