Whether you're leaving the office for an inspection, or you're out in the field and need directions to the next property, TOTAL for Mobile provides a convenient tool to view your report's properties on a map and even get turn‑by‑turn directions to each one.
To access TOTAL for Mobile's Maps & Directions tool while you're in a report, press the menu icon ( 

 ) and press Directions. You can also tap the Directions PowerView icon ( 

 ) on the left.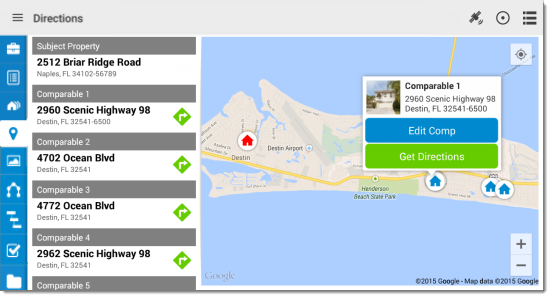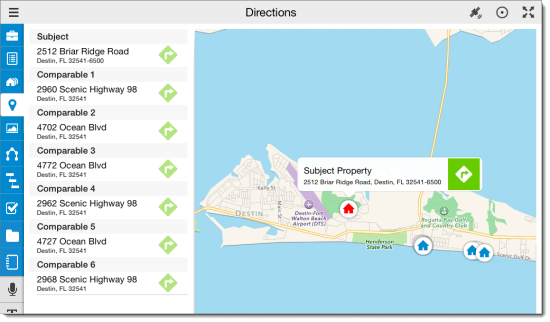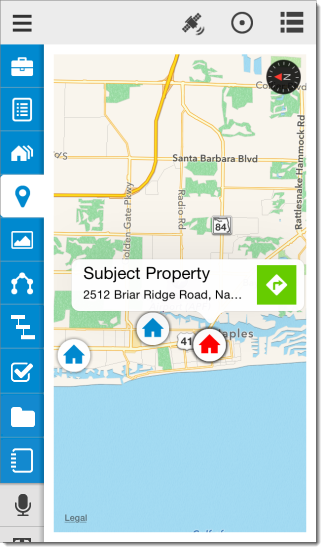 To view directions to a specific property, simply tap the directions icon ( 

 ) to the right of a property address. This opens the default mapping application on your device and plots the route from your current location to that property.