The ScheduleAssist PowerView provides a comprehensive view of all the appointments you've created. To access the ScheduleAssist PowerView, simply click the ScheduleAssist tab in TOTAL's Appraisal Desktop.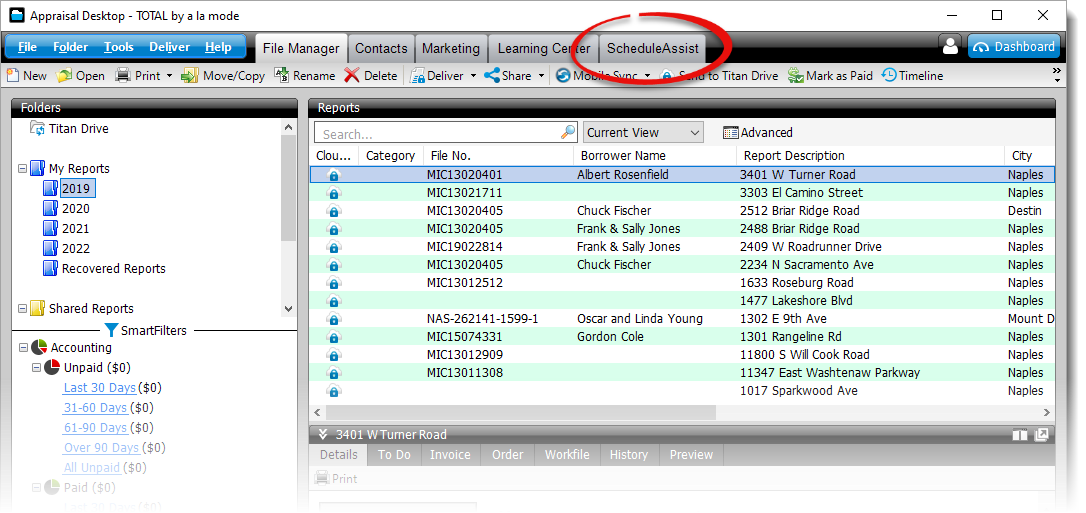 From the ScheduleAssist Powerview, click a category on the left ( A ) to filter the list of appointments by a particular status, select an appointment ( D ) to view the appointment Details ( E ), History ( F ), and view additional options ( G ‑ J ). Continue reading below for a full breakdown of each feature in the ScheduleAssist PowerView.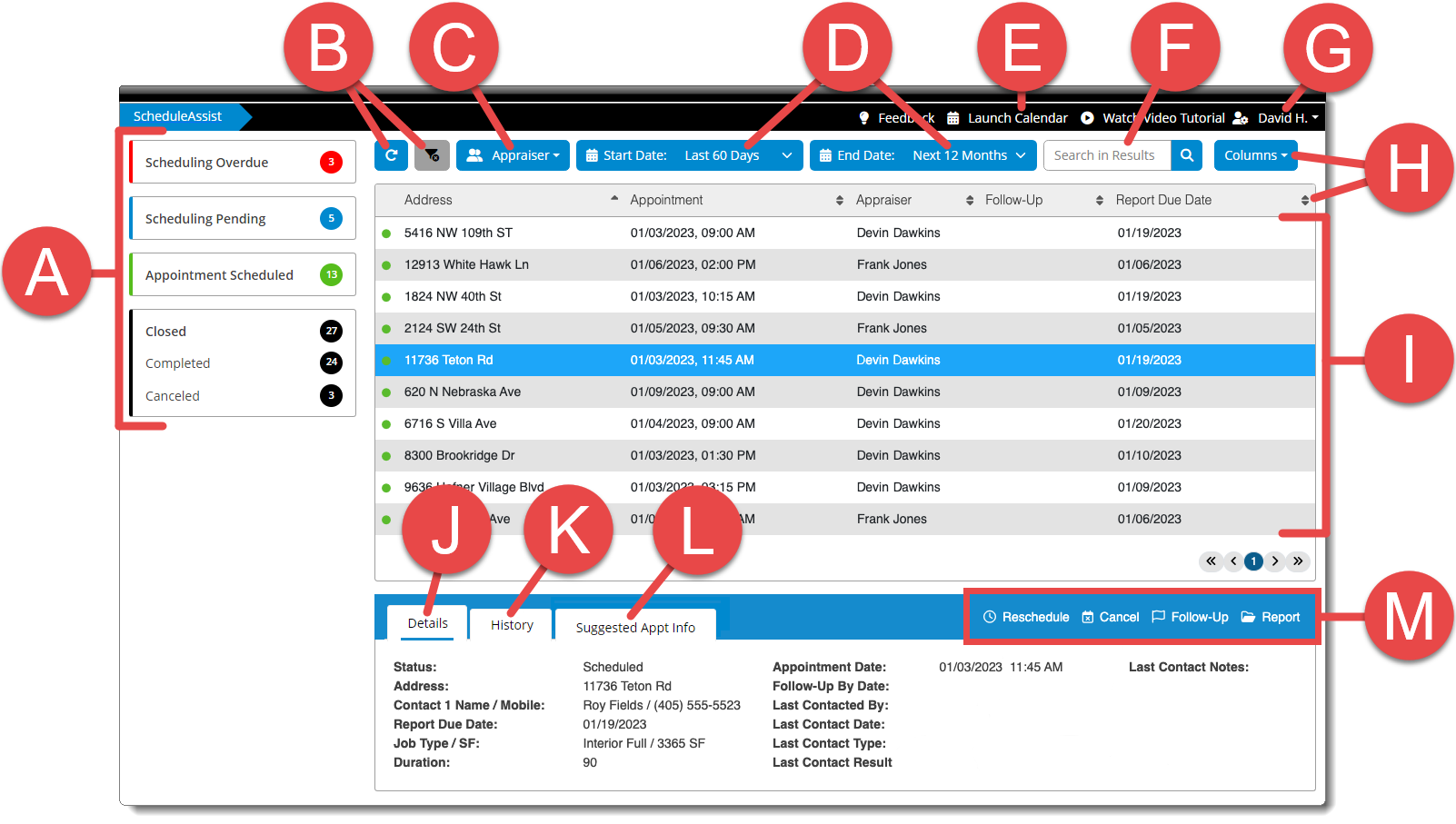 The categories on the left serve as filters: click once to filter, click again to remove the filter. Use the drop‑down menu in the Closed pane to limit the number of closed appointments displayed to only those that were closed in the Last 30 days, Last 15 days, Last 7 days, or Show All.
Click the Filter by appraiser to choose one or more appraisers and filter the list of appointments to display only those assigned to the selected appraiser(s).
Click the columns dropdown to add and view additional columns. Click a column header to sort the list of appointments by that column.
Each row is an appointment (or pending appointment) with a status: unscheduled, scheduled, completed, or canceled.
Select an appointment in the list of appointments ( D ) to view the appointment details in the Details tab of the preview pane.
The History tab of the preview pane displays each follow‑up note entered for the appointment, as well as system‑generated activities like scheduled via portal, canceled, rescheduled, etc.
Reschedule opens the appointment wizard and allows you to change the time or date of an appointment.
Cancel cancels the appointment and removes it from your calendar.
Follow‑up allows you to take notes on each attempt to contact your homeowner. This is helpful when a lender calls to ask "what's the status" and you can tell them oh, I've called 3 times the latest being yesterday at 2pm.
Report If the report is available on the current computer, click the Report button to open the related report in TOTAL, or brings to the foreground if it's already open.