The Notes PV allows you to view and track all of the important notes pertaining to your report.
Click any area of the image below to find out more information about a specific area, or use the jump links below the image to jump to a section of the guide.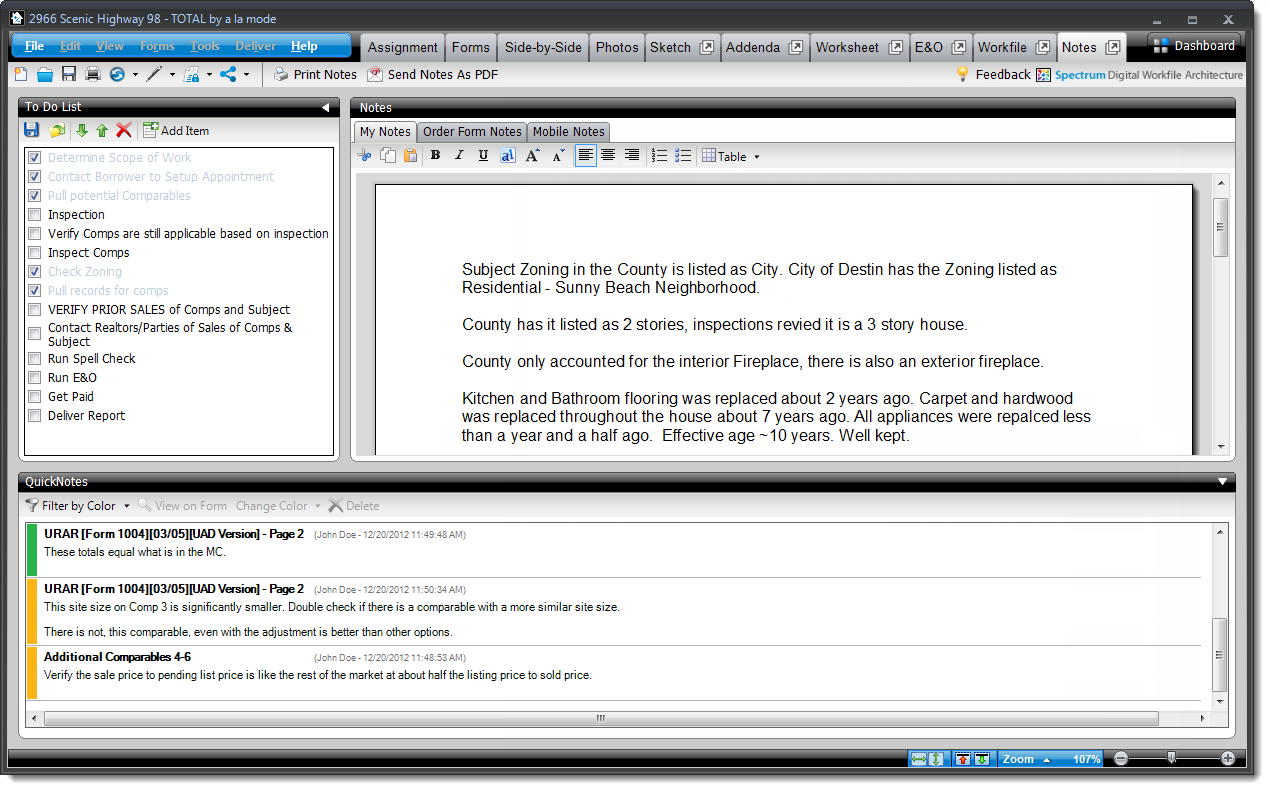 To detach the Notes PowerView, click the Undock icon ( 

 ).  This is especially helpful in a dual‑monitor environment because you can move your notes to another monitor and keep them in front of you while working in other areas of your report.  Once the PowerView has been undocked, close the window or click the dock icon ( 

 ) to dock the PowerView back into the main toolbar.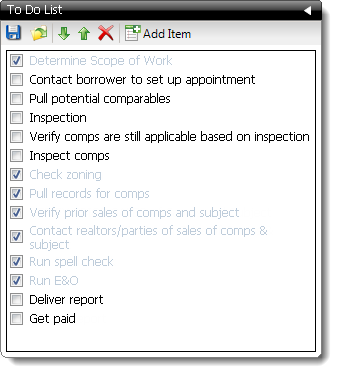 Click (  ) to add new entries to your To Do List.
Double‑click any existing entries to edit them, and then press enter or click somewhere else on your screen to save the changes.
Select an item, then click the up and down arrows (  ) to organize the item, or click (  ) to delete it.
Click the disk icon (  ) to save the current To Do List as a template, or click the folder icon (  ) load a previously saved list.  To load the same To Do List for every report, check the Default box on the upper right when saving or loading a To Do List.
Check the box next to each item in your To Do List to mark them as complete.

The QuickNotes panel displays any QuickNotes that have been added to your report.
To edit an existing QuickNote, click the QuickNote text to highlight it, then adjust your notes as needed.  When you're done, simply click somewhere else on the screen to save your changes.
Click Filter by Color in the QuickNotes toolbar to toggle between Show Green, Show Yellow, Show Red, or Show All QuickNotes.
To view a specific QuickNote on your form, select it from the list of QuickNotes, and click View on Form in the QuickNotes toolbar.
Change the color of a QuickNote using the drop‑down menu in the QuickNotes toolbar.
To delete a QuickNote, select it from the list and click Delete in the QuickNotes toolbar.
For more information on QuickNotes, click here to view the main article.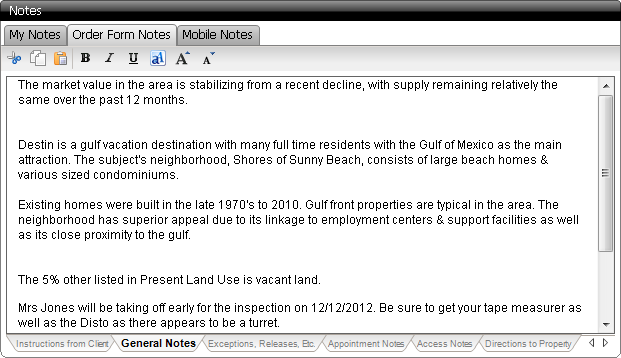 The My Notes tab allows you to enter your own personal notes for a report.
The Notes panel works like any standard text editor.  You can even insert tables and photos.
View other notes pertaining to your report by clicking between the Order Form Notes and Mobile Notes tabs at the top of the Notes pane.  Any information entered here is updated in the appropriate area within your report.
When viewing the Order Form Notes, additional tabs appear at the bottom of the Notes pane.  Click the appropriate tab at the bottom to view the notes pertaining to that section.