The Change Office Settings option found in your Tools menu takes you to the Office Settings section of TOTAL's Configuration settings.
From the Office settings section of TOTAL's configuration settings, enter or adjust your:
Company information
Office Address

- and -

Contact information
This information is used when populating your invoice, and when retrieving driving directions in the map wizard.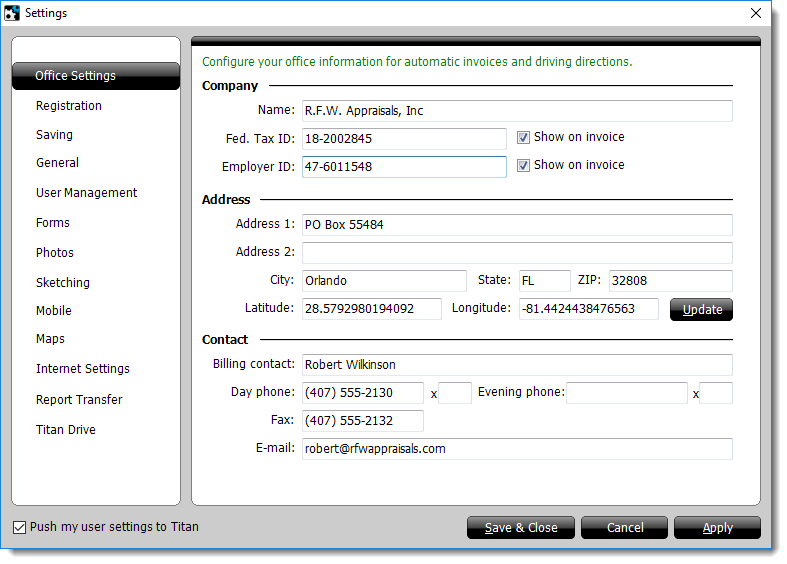 For more information on Changing your Office Settings, click here to view the main article on TOTAL's Configuration Settings.